Meet the Team
Get to Know Us at Matheson Chiropractic & Wellness Centre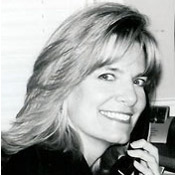 Cindy – Office Manager
SHE's back!! And we will be forever grateful to the universe for once again providing us with the most awesome chiropractic office manager . . . . in the world, bar none. This lady wrote the book on patient protocols, front desk systems, loss prevention and clerical backup, etc., etc. She has been intimately involved in all aspects of chiropractic care for over 25 years – that in itself, is a tremendous plus for this clinic because there is nothing she hasn't seen or had to deal with before. Simply put – her smile is contagious, her empathy towards patients knows no bounds & she has all the answers. We are truly blessed!!
"Hi, I'm Cindy. I know . . . . . I must love this place, because I just can't seem to stay away. Oh well, it seems to me that this is as close to a working home as I'm going to get, so I'll give it my best . . . again! This office has set the standard in chiropractic care for the Sarnia/Pt Edward/Lambton County community for over 39 years and I know it will only get better. We have far more experience than any chiropractic office in this area, so put us to the test why don't you?"
My Hobbies & Activities: "I don't really have any hobbies, but I do have an amazing teacup Chihuahua, Nate (who most of you know and love as well) who loves me unconditionally and keeps me amused. I work out on a regular basis and for the next few years, I plan to learn more about retirement living while at our condo in Fort Myers."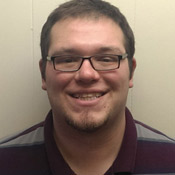 Sean McCabe, RMT – Registered Massage Therapist
Hello, I'm Sean! Just wanted to say up front, I am very excited to be a part of the Matheson Chiropractic & Wellness team. I have been a certified, practicing Massage Therapist since October 2010. I graduated from the Pre-Health Science course at Lambton College in 2006, followed by the 3 year Massage Therapy program in 2010. During that time frame, I was also certified in Therapeutic Ultrasound, as well as First Aid and CPR.
During my time at Lambton College, I had the opportunity to attend a four part cadaver lab at the University of Western Ontario, a course I found very beneficial to me as a therapist, as it showed me the anatomy and functionality of the human body. I have also completed co-operative education courses in the palliative and long term care wings at the Bluewater Health site in Petrolia, the Special Needs division of Bridgeview Public School in Point Edward and St. Joseph's Hospice. In my 6 years of practicing massage therapy, I feel I have successfully treated patients with numerous types of musculoskeletal conditions. My goal is to provide safe and effective massage in order to help treat your soft tissue injuries, acute or chronic. I hope that with my experience, passion and energy, I can be an important part of the team at Matheson Chiropractic and would like to think my work dovetails very nicely with Dr. Matheson's treatments. My intention is to provide the best massage possible for our patients for years to come! I would appreciate the opportunity to meet you and hopefully be part of your personal wellness care team.

Matheson Chiropractic & Wellness Centre Team | (519) 332-8133