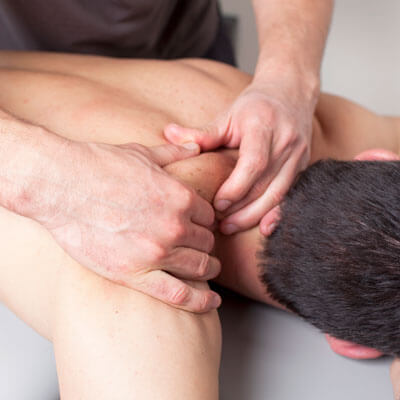 From people's COVID-19 concerns to juggling career demands at home while overseeing their child's schoolwork, it's no wonder many individuals are particularly tense these days. People's posture is suffering from sitting for many hours a day at a workstation that's not designed properly. In our office, we see that tension in the musculoskeletal system is more noticeable than ever.
How Massage May Help
Massage and chiropractic care go hand-in-hand. Not only does massage temporarily relieve muscle tension and pain but also helps Dr. Matheson when he's working on those tight ligaments and muscles. Loosening up those muscles with massage can help with the adjustment.
Keep Your Nervous System Healthy
Many people don't realize that the master controlling system of the body is the nervous system. Your nervous system controls every single physiological event in your body of which there are millions and millions every second!
The nervous system is what chiropractors work on by adjusting the spine. That's why we think it's a no-brainer to get your nervous system checked periodically so we can correct any misalignments & thus help to restore balance to this vital system.
Discover the Best of Both Worlds
One of the reasons patients love coming to our practice is they can get massage therapy and chiropractic in one location. Because many people these days have somewhat limited extended-care benefits for both, a lot of our patients will schedule both at the same time. Doing so will save them extra trips to the office, especially if they live out of town.
Our massage therapist tries to work a lot of the same hours as Dr. Matheson, so patients can schedule an adjustment and a massage at the same appointment time.
Pamper Yourself This Valentine's Day
With Valentine's Day on the horizon, you can show yourself or someone you care about, some extra love by booking an appointment for a relaxing massage. Call (519) 332-8133 today!