Fee Schedule
Good Health Doesn't Cost. It Pays!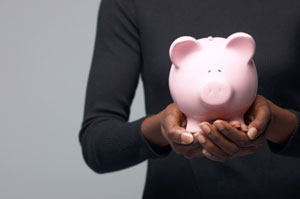 If you lose something, it costs time or money (or both) to recover it. That's true whether you lose your keys or your health. How much you're willing to invest to recover your health, is based upon how much you value your health. Everyone values his or her health differently.
You'll find our fees are taken directly from the Ontario Chiropractic Association's suggested fee schedule and are competitive with other offices in the area. We post them here so you'll know what to expect. Rest assured however, Matheson Chiropractic & Wellness Centre has never turned anyone away because of their inability to pay for chiropractic care!
Unfortunately, the Ontario government chose to delist chiropractic care effective Dec. 1, 2004 which means that the entire cost of chiropractic treatment is now the sole responsibility of the patient. Our provincial association is working hard to correct this injustice. Fortunately, new legislation was introduced on August 1, 1996 which allowed extended health care plans to pay for chiropractic care from the first day of care, if there was no government co-payment. Massage therapy, orthotics, & orthopedic supports, etc. are usually paid for by extended health care (employee benefits) plans as well. The fees listed below represent the charge to the patient.
Initial Visit / Examination$75$45
Fee Schedule
Adult
Child/ Student
Consultation
No Charge
No Charge
Examination / Initial Visit
$85
$75
Subsequent Visit
$50
$40
Our Payment Policy
Payment is expected at time of service. New practice members will be asked to commit to their initial intensive care schedule and will be asked to pay for it in advance which demonstrates a strong level of commitment to your care & trust in our ability to deliver it. This will remove any barrier of financial obligation and allow us both to focus on your condition. As an aside, most of our practice members continue to pay in advance at the first of each week, month, etc. for their wellness care schedule. This allows them to avoid delay at the front desk upon leaving, having prebooked their next treatment according to the schedule we've mutually agreed on.
CONTACT US »

Matheson Chiropractic & Wellness Centre Fee Schedule | (519) 332-8133